Researchers, artists, academics, students, and practitioners that work with computer graphics and interactive techniques present Posters about interesting and innovative work with a clear hypothesis, demonstrative results from experimentation, and a concise corollary of findings. Accepted submitters present their work, receive feedback, find inspiration from others, and network with researchers and industry professionals at SIGGRAPH 2020.
Students who submitted to the Student Research Competition have the chance to win a prize, be recognized, and progress to the ACM Student Research Competition Grand Finals!
Poster content will be available on-demand beginning the week of 17 August.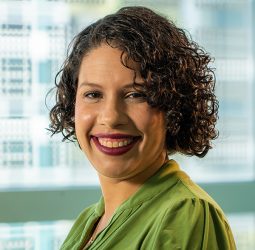 Ana Cecilia Balliache Liendo
Posters Chair
Schell Games