A New Age of Discoveries
VR is a natural and powerful extension of our current world and the instrument to pursue new horizons. From the deepest surfaces of the ocean floor to the majestic emptiness of space, VR embraces change and encourages innovation.
To Live in the Moment
VR embraces the relationships developed between the human experience and emerging technology. It is an immersive media that conceptualizes ideas that uplift and enrich us. We rejoice in the moment when our curiosity becomes a reality.
To Fan the Flames of Inspiration
VR aspires to develop a global visual language that inspires the world with innovate technologies and experiences. It enriches people's lives and contributes to social prosperity by creating new and visceral futures. We grow as a global community as we shape a hopeful future.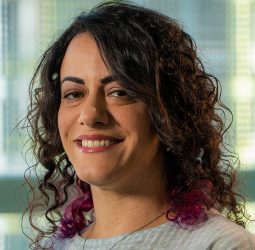 Monica Cappiello
Cogswell Polytechnical College
VR Theater Director