Spark new ideas through insights from industry creators.
SIGGRAPH Talks span topics across all of computer graphics and interactive techniques. These talks take the form of case studies, academic research, technical developments, improved pipeline tools, education and curriculum, professional development, or social commentary.
Come to learn — all are welcome to join in the SIGGRAPH 2020 Talks!
In addition to the talks listed below, there is also content of interest in the Educator's Forum, including:
Educator's Forum Talks
Story-Go-Round: A Carousel-Based Platform for AR Storytelling
Todd Berreth – North Carolina State University
Emil Polyak – Drexel University
Pat Fitzgerald – North Carolina State University
Deploying VR in a Science Museum: Lessons Learned
Morgan Rehnberg – Fort Worth Museum of Science and Histor
Ginger Alford – Southern Methodist University
Doug Roberts – Fort Worth Museum of Science and History
Joanna Boulton – Fort Worth Museum of Science and History
Abigail Hofbauer – Fort Worth Museum of Science and History
Seth Stubbs – Mansfield High School
XR for Everyone, Everywhere
Kristopher Layng – Parallux, New York University
Sebastian Herscher – Parallux, New York University
Ken Perlin – New York University
Arts, Journalism, and Computer Science: Collaborations That Advance Our Community
Heather Cole – West Virginia University
Jeffrey Moser – West Virginia University
Francis VanScoy – West Virginia University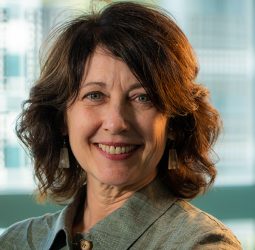 Ginger Alford
General Submissions Chair
SMU Lyle School of Engineering