ENCOURAGING POSITIVE IMPACTS
ACM SIGGRAPH Diversity & Inclusion Committee promotes diversity, equity, inclusion (DEI) and access. Diversity makes us more innovative, creative and leads to better decision-making, among all other positive impacts. We are committed to creating an inclusive and welcoming space which celebrates diversity of people and content across all communities.
The Diversity and Inclusion Summit, hosted each year at SIGGRAPH since 2018, aims to turn the spotlight on how diversity and inclusion makes our communities, our industries and our teams stronger and on how we can make our world more inclusive and accessible.
This event is open to all but registration for SIGGRAPH 2020 is highly encouraged!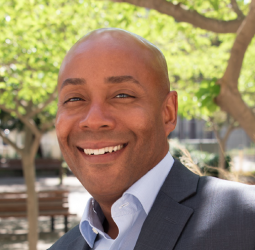 Tony Baylis
ACM SIGGRAPH DIVERSITY AND INCLUSION COMMITTEE CHAIR