SIGGRAPH Courses inspire creativity by giving attendees practical and theoretical knowledge to scaffold their work at home. We strive to meet the needs of all whose work encompasses computer graphics and interactive techniques, whether in the industry or academia. Some courses introduce or refresh fundamentals while others cover cutting-edge innovations.
SIGGRAPH offers a selection of course video presentations beginning the week of 17-23 August. This allows registered attendees to watch these presentations at their own pace, and formulate questions and discussion topics to be addressed during Q&A sessions, which are scheduled from 24-28 August.
Additional courses will be presented as scheduled sessions, along with the Q&A sessions, during the week of 24-28 August.
If you miss a particular course, keep in mind that sessions will be recorded and will remain available for viewing through 27 October.
In addition to the courses listed below, there is also content of interest in the Educator's Forum, including
An Interactive Introduction to WebGL
Tuesday, 25 August, 12-12:30 pm PDT
Edward Angel – University of New Mexico
Dave Shreiner – Unity Technologies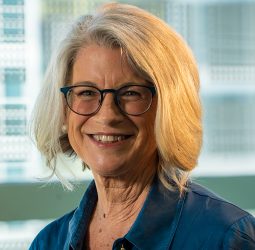 Susan Reiser
Courses Chair
UNC Asheville & Vassar College