Discover and reflect on new growth areas for the industry.
ACM SIGGRAPH Frontier Talks start your day with content that highlights problems where ACM SIGGRAPH's expertise in graphics, robotics, visualization, interaction, and simulation is uniquely suited to help create solutions.
Stay tuned. A full schedule of talks will be available closer to conference time.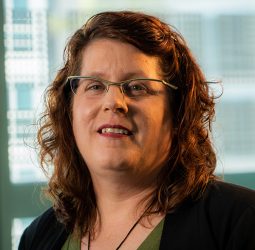 MK Haley
ACM SIGGRAPH FRONTIERS WORKSHOPS CHAIR